Experience the beauty and adventure of the US Virgin Islands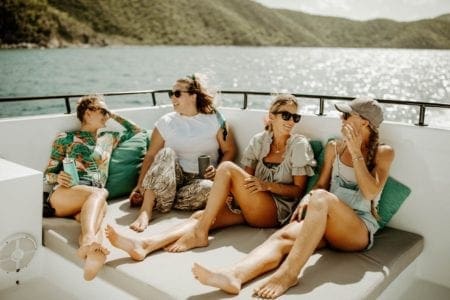 Even though the island of St. John is the smallest of the US Virgin Islands, it is home to some of its greatest adventures.
Whether you are looking for a day trip or an extended excursion, St. John offers the perfect combination of relaxation and excitement. From exploring magnificent beaches to hiking through tropical rainforests or experiencing local history, St. John has something to suit all tastes.
St. John is home to some of the most beautiful beaches in all of the Caribbean, with a diverse range of landscapes and vegetation.
The island is home to Virgin Islands National Park, which actually occupies the majority of the land on St. John. This park features some of the most stunning beaches and landscapes in the entire Caribbean.
The St. John mainland is also home to a range of historical sites, including colonial-era sugar mills, plantations, and even an old Danish fort. Exploring these sites allows travelers to experience a unique piece of history that's not found anywhere else in the Caribbean.
In addition to exploring the mainland, day trips to neighboring islands are also possible. Jost Van Dyke (British Virgin Islands) and St. Thomas are two popular day trip options, with each offering its own unique attractions and activities.
And, of course, there is plenty to do in the water. The reefs around St. John are home to more than 500 different species of fish, as well as sea turtles, dolphins and more.
No matter what type of adventure you are looking for, St. John has something to offer everyone.
Scenic and relaxing day trip: Sunset sails around the USVI
What better way to see the gorgeous beaches and breathtaking scenery of the Virgin Islands than a sunset cruise on a St. John catamaran charter?
Voodoo VI's sunset charters pamper guests with an exquisite charcuterie board and free-flowing drinks for 1.5 hours of pleasure – giving everyone an opportunity to take in some of these breathtaking sights.
Adventurous day trip: Snorkel the U.S. Virgin Islands
If you're looking for some exhilarating fun, then a snorkeling tour of the US Virgin Islands is perfect.
Experience the vibrant marine life that inhabits the pristine coral reefs and take in some of the most beautiful scenery in all of St. John – with sea turtles, rays, dolphins and more.
In this day trip, we'll set an itinerary based on weather conditions and make several snorkel stops throughout the day. Lunch is a gourmet sandwich spread. Cocktails are available on board.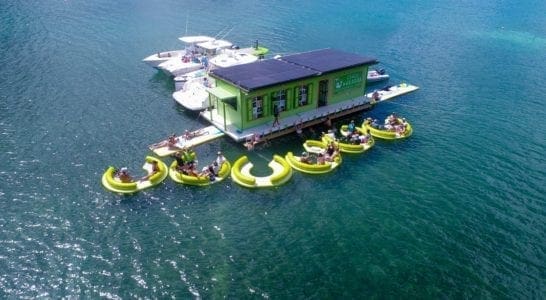 Food and fun: Laid-back Lime Out
Enjoy fun in the sun, snorkeling and delicious tacos at St. John's famous floating taco boat – Lime Out. Voodoo's 7-hour trip begins with a snorkel stop and an enjoyable cruise to the other side of St. John.
We'll skip the lunch rush hour and enjoy our tacos without the crowd. After enjoying a later lunch, spend some time relaxing on board or hop back in the water for another snorkel. Cruise back to the dock as the sun begins to go down.
Explore the Virgin Islands in luxury with Voodoo Charters
From snorkeling with sea turtles to sunset sails, St. John has the perfect excursion for every type of traveler. Let us show you the best of what the Virgin Islands have to offer!
Book your adventure today and let Voodoo Charters take you on an unforgettable journey. The Voodoo catamaran is designed to host day charters in luxury by accommodating groups with spacious seating, room to relax in the sun or the shade, an open bar, top of the line snorkel gear and much more!
---
Private Catamaran Charters
Revel in the freedom of sailing at your own pace and on your own terms. Our private charters give you the chance to explore St. John's majestic coastline and its hidden gems, or just relax for a day on deck with friends and family.
What's included:
Open bar with a variety of beverages and cocktail options
UV filtered, cold drinking water on tap
Fruit Platter
Snorkel Gear
Fuel and Water
Captain and Crew
Pick-up and drop-off schedule:
Times vary based on the time of year. Please visit your day trip of choice under the Book Now button to see specific trip times. Voodoo offers pick-up/drop-off at the National Park Dock in Cruz Bay, St. John for our day excursions.
Red Hook, St. Thomas pick-ups/drop-offs are available for an additional fee upon request for private charters and groups of 10 or more. Please call or email us to make arrangements.
What to bring:
Sunscreen (no aerosol or tinted sunscreen please)
Towels