We are thrilled to introduce you to Voodoo
Book Your Complimentary Trip
A medallion is good for (1) excursion on our schedule. It is your choice to enjoy a complimentary full day or sunset trip.
For full day trips, at the time of booking, simply enter in the medallion code to receive your complimentary rate.
For sunset trips, please call us at 340-690-8272.
Click the medallion to reserve your spot today!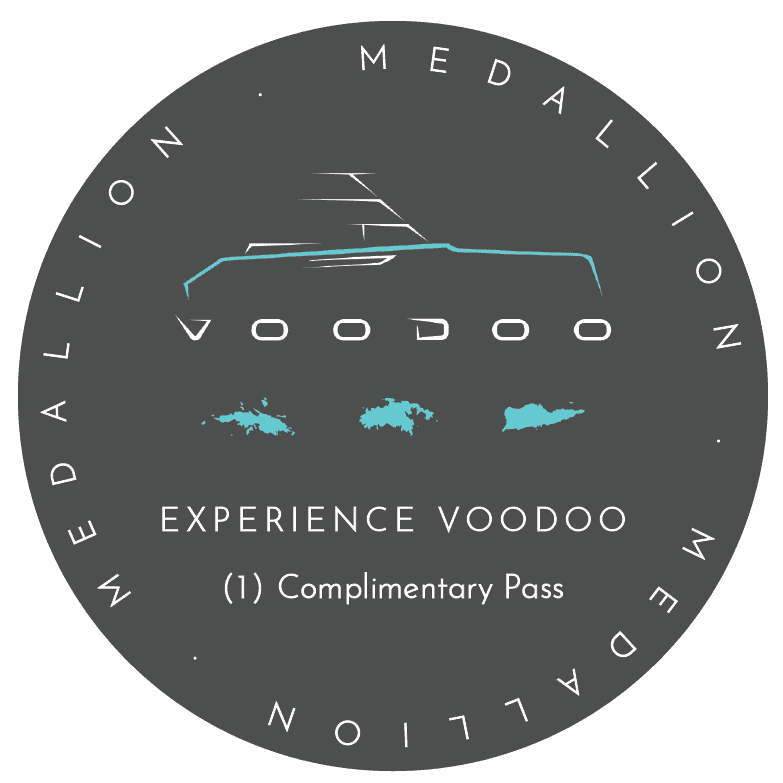 ---
If you would like to book Voodoo, join our concierge program. To become an affiliate please contact us at info@voodoovi.com so we can get you set up with an affiliate account. We look forward to working with you!